Quick Links
Cyclone Hola is the third ex TC to reach NZ shores this season. It's a much smaller system, but is likely to have an impact on the Upper North Island, through Coromandel and the Bay of Plenty.
11th March 2018 9:00am
GFS and ECMWF models currently differ in path. The generally more accurate ECMWF forecast is shown below: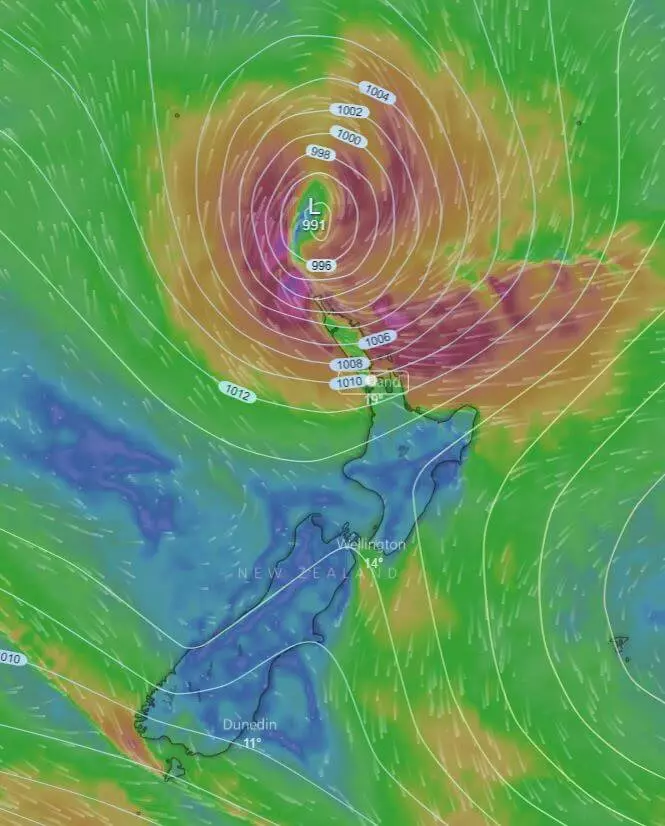 Image source: Windy.com
The image above shows the forecasted situation at 6am Monday. Strong winds are already impacting Northland, and wind is increasing in Auckland. Central pressure is 991mb. Rainfall is largely confined to the South to SW quarter of the system. Heavy rain is expected to be falling in Northland, particularly towards Cape Reinga. Auckland should receive around 5mm of rain during the period 3am to 6am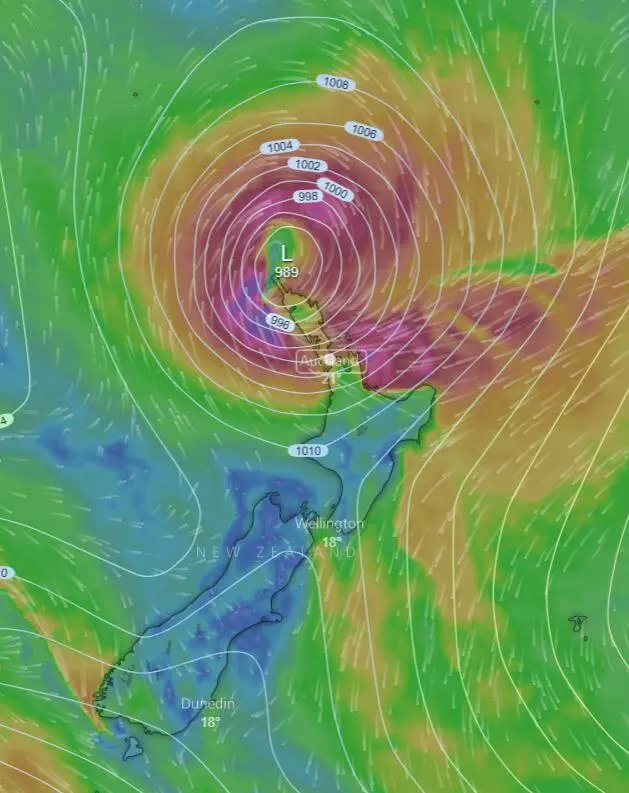 Image source: Windy.com
The above image is the predicted situation on Monday at 1pm. Ex TC-Hola has made landfall at Cape Reinga and will continue to track down the island until just north of Auckland. At this point, wind will be gusting up to 50 knots in Auckland around 5pm. Central pressure has dropped to 989mb. Rainfall will be widespread across the North Island, though only heavy falls will occur close to the centre of the Low pressure. Auckland should expect heavier rain in the evening, for a period - up to 12 mm in 3 hours.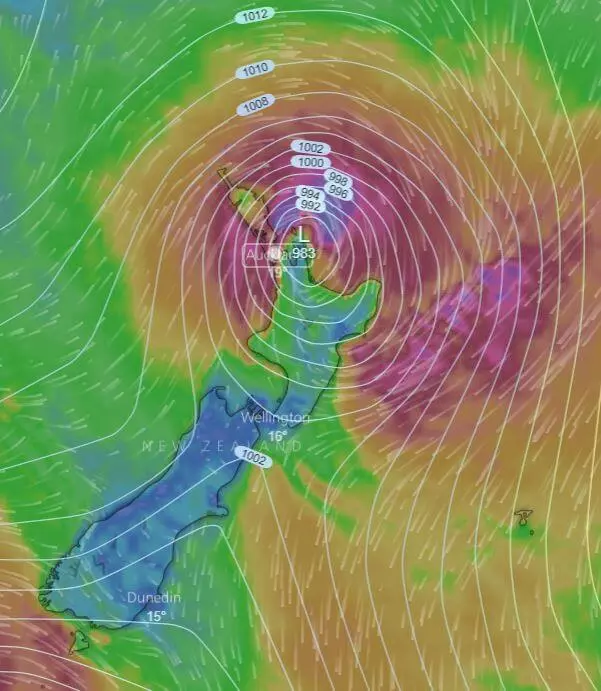 Image source: Windy.com
The above image shows the forecasted situation at 10pm Monday. Ex TC-Hola will have moved eastwards slightly, and is now centralised on Coromandel. From here the expected path is expected to be across the Bay of Plenty.
Winds in Auckland will move to the Southerly quarter and will decrease quickly as the system moves away.
The GFS model predicts a similar track, but further out to sea. If this occurs then the impacts from this storm will be less for the upper North Island, Aucland and Bay of Plenty.
11th March 2018 1630
The real colour Himiwari-8 satellite image is as follows. The centre of the system is at top left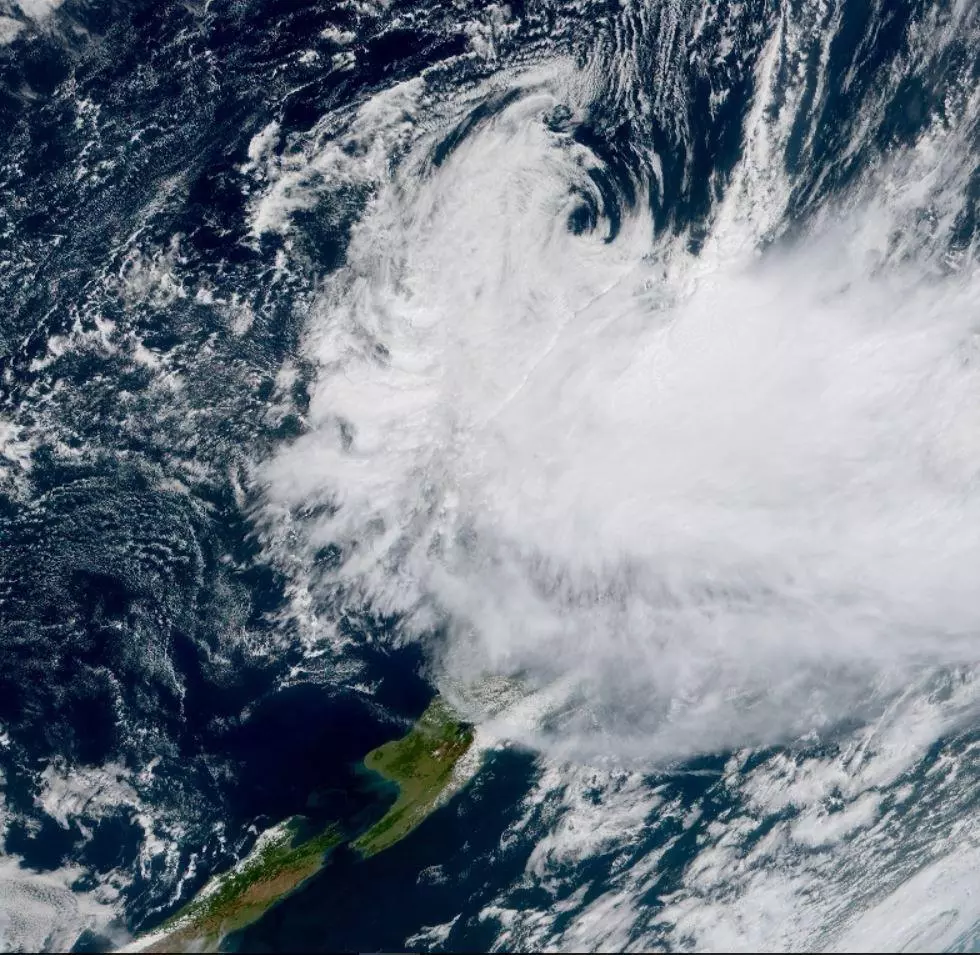 12th March 0800
ECMWF model has changed over Sunday, and ex TC-Hola is now expected to track further to the west. This will mean that impacts from this system will be significantly less for those in the north of the North Island. There will still be some rain and strong winds North of about Taupo.
12th March 2018 1900
Not too much to report on this one. The main impact of the system has gone out to see and now misses any areas of land. There have been some impacts of note though
Kerikeri - 30mm of rain 12 midnight to noon today
Great Barrier Island - highest sustained winds 45km/h