21st March 2019 sees the equinox occur. What is an equinox? Well this is when the suns rays shine directly on the equator This means that in both hemispheres, the length of the night is the same as the length of the day. There is no better way to explain what this looks like than a picture. This one was taken from a GOES satellite, 36,000km's above the earths surface.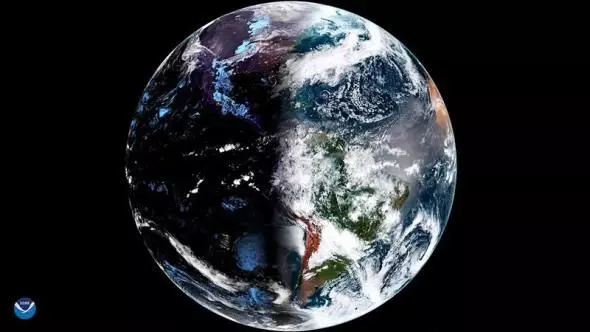 You can read more about this image over on the Accuweather site  
If you would like further information, there is a great article on Solstices here, and it's worthwhile comparing the above image with the diagram on the solstices page to understand the difference between the two.